LOST PARADISE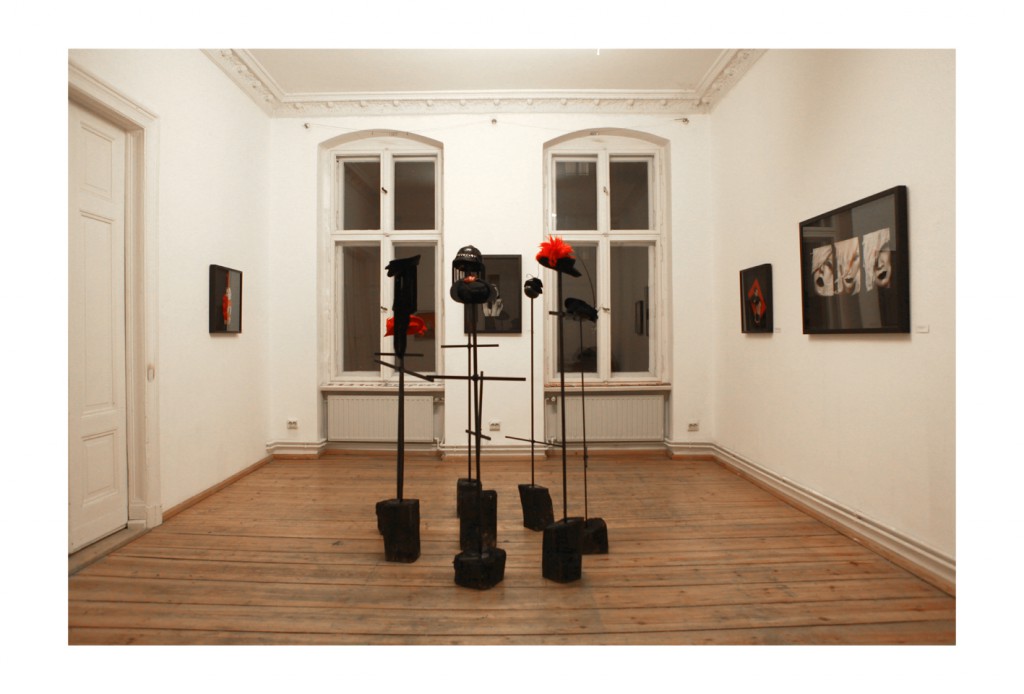 Instalation of collages, mixed media, hats and fascinators.
Demons in Paradise. A series of collage and mixed media.                                           Symbolize Human´s struggle power. Transformation in the society by means of external change conditions. The massive environment destruction, as a main axe of this work.
Black Gold Circus. A serie of  hats, fascinators and mixed media.
Three colours are the columna of the  design. Basic colours of Fight.
White, red and black. Nature, blood and petroleum.
Exhibited at DAS HOTEL, Berlin 2012
All images presented at my website are © Lucila Bristow, and may not be reproduced, copied or distributed without exclusive permission.
For more information contact: info@lucila-bristow.com